About Suryodaya Foundation
Founded in 1988
Suryodaya Foundation Mumbai is a social welfare initiative founded by Padmashri Awardee Dr. Anuradha Paudwal. Since the early 80's, Anuradha Paudwal has been contributing to numerous philanthropic activities like donating equipment to the Neonatal ward at Nanavati hospital, Mumbai, the Sonography Center at Cooper Hospital, Mumbai, providing financial support to the under-privileged for heart operations in collaboration with Dr. Nitu Mandke, to name a few activities. Now she continues her charity through Suryodaya Foundation.
She has devoted herself to various causes like Water Conservation projects in drought-stricken areas of the country, helping rebuild the school and rural infrastructure in villages hit by natural disasters, Medical camps, and medical aid distribution to hospitals in Mumbai. Suryodaya has done and continues to do formidable work for now in the Covid times by supplying oxygen concentrators, cylinders, and ventilators to interior hospitals that are treating an overwhelming number of Covid patients.
Our Mission
Suryodaya Foundation is committed to help and support socially and economically challenged segments of the society in fields of education, healthcare and water conservation with focus on rural development and women empowerment.
We aim at educating communities for sustainable self-development especially in areas like water conservation, village employment and help connect donors with worthwhile deserving causes.
Health
Hearing Deficiency
Hearing deficiency is a largely unaddressed problem in our country. Partially as it is nonlife-threatening. But it hampered the growth and speech abilities of children not to mention the inability of youth and elders to participate in society. Suryodaya screened 400 people in rural Orissa out of which 350 were hearing impaired. After evaluating the most crucial patients, especially children whose growth and speech largely depend on their hearing, Suryodaya donated 224 hearing aids on World Hearing Day March 3rd, 2023 in Bhubaneshwar. Patients were screened from remote areas like Rairangpur, keonjhar, puri and Bhubaneshwar. Our event was blessed by the honourable Governer of Orissa Shri Ganeshi Lal jee. We will soon announce the other states where hearing camps will be conducted.
---
The COVID-19 GLOBAL PANDEMIC
The COVID-19 global pandemic crippled India's healthcare in the first wave. Suryodaya Foundation was among the first few non-profit organizations to take an active part in COVID-19 aid & support in Maharashtra.
During Phase 1 of the pandemic, we worked on delivering PPE kits, ventilators, and incubators to various hospitals. We also introduced The Arun Paudwal Memorial Cash award, which was intended to support and applaud nurses working with COVID-19 patients around the clock. The Arun Paudwal memorial award has been supporting musicians for years now.
In the second wave of COVID-19, Suryodaya Foundation donated oxygen concentrators to JJ hospital and other hospitals in Mangaon and Alibag districts. Sewa International has been our trusted resource for procuring these concentrators in these times of need, besides support from our other donors.
We continue to donate and work on distributing food and medicines to COVID-affected families, especially in areas where government resources are not within easy access. Considering that the oxygen shortage is under control in most regions, we are now focusing on funds, which will help poor families that have been affected by the COVID-19 wave.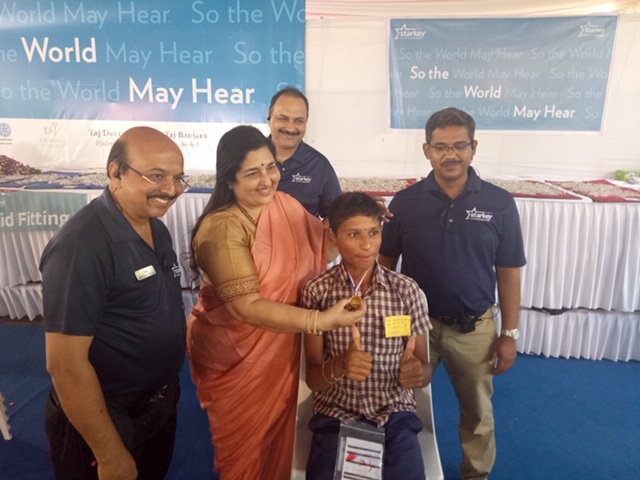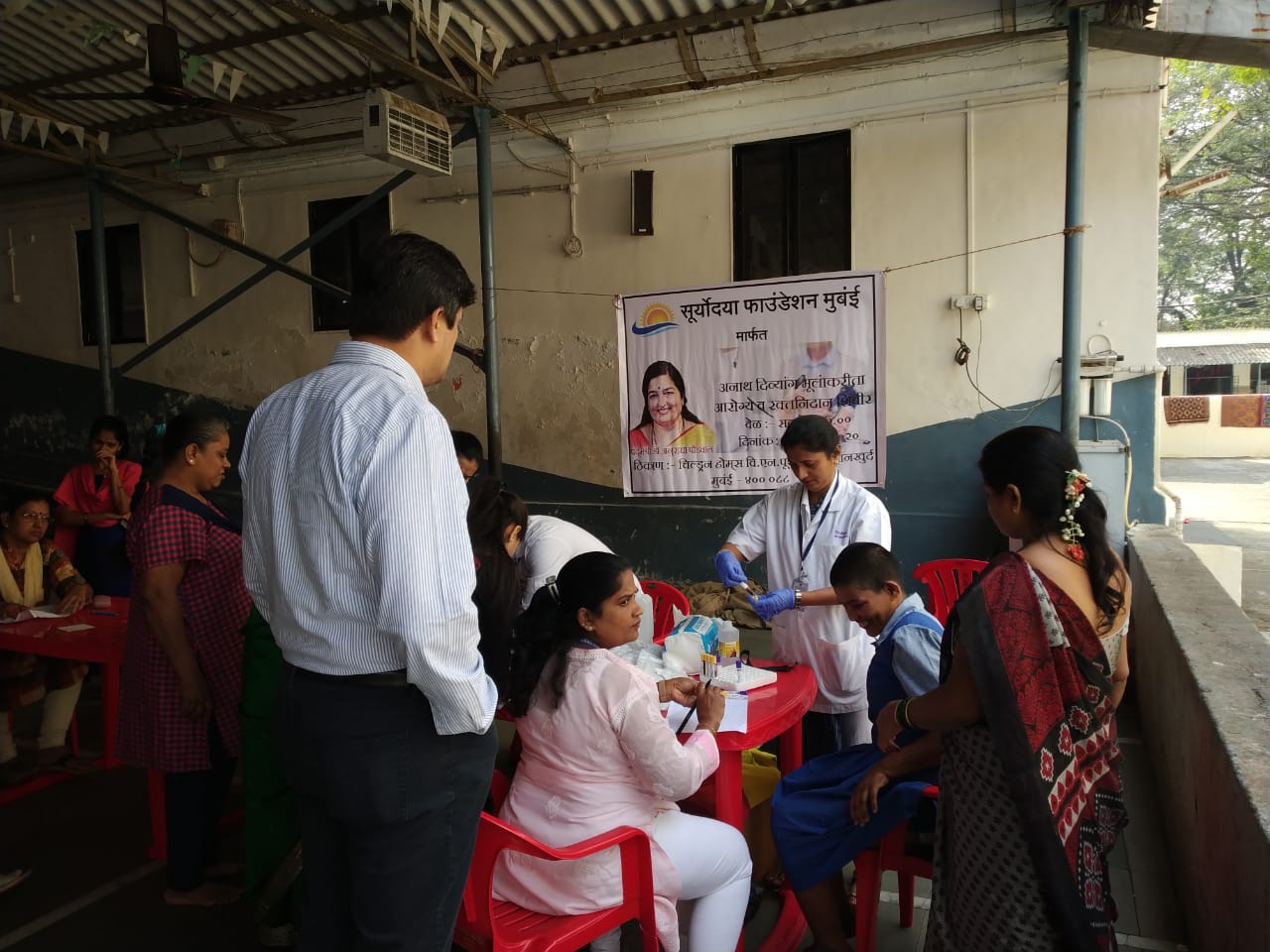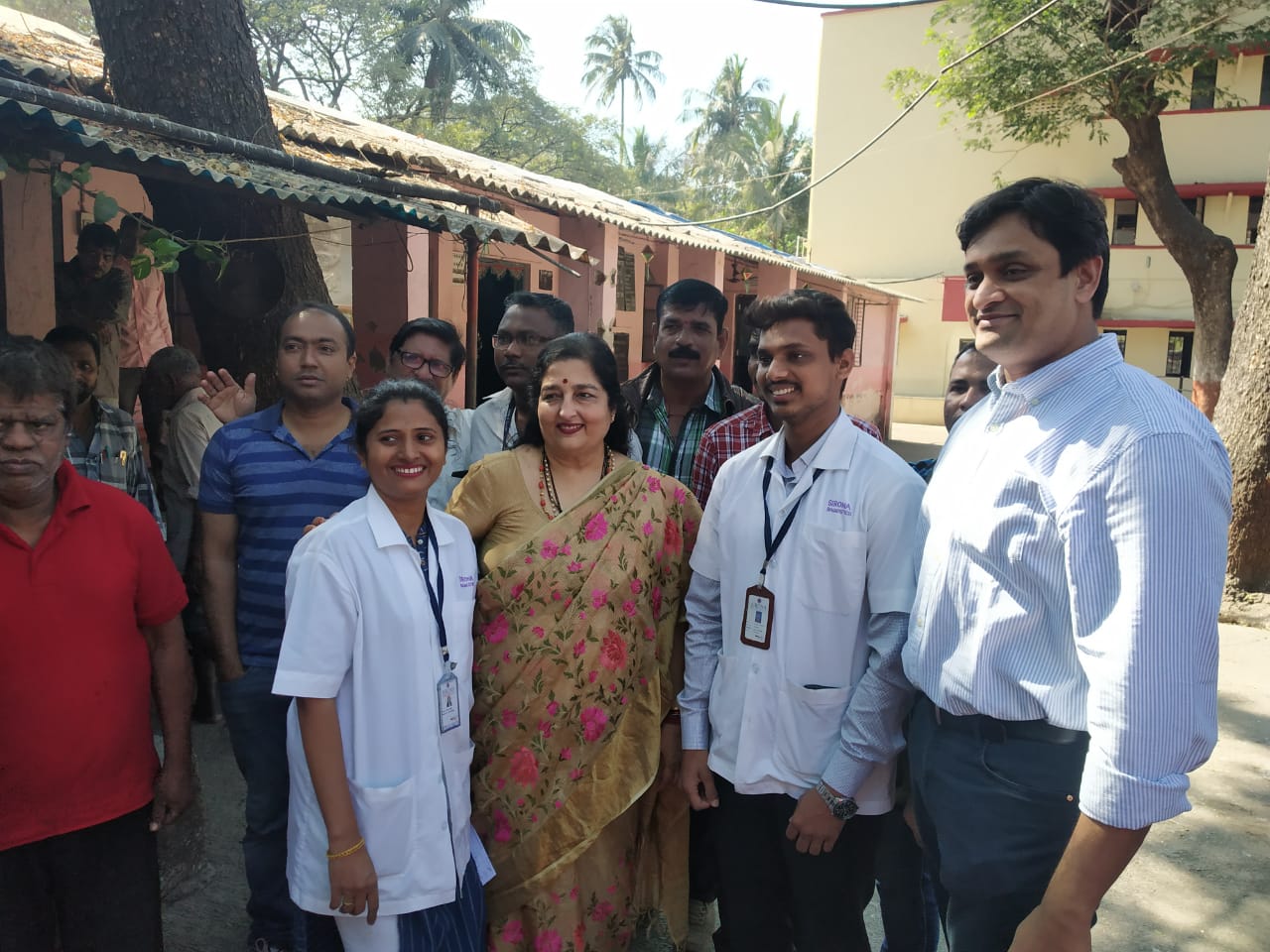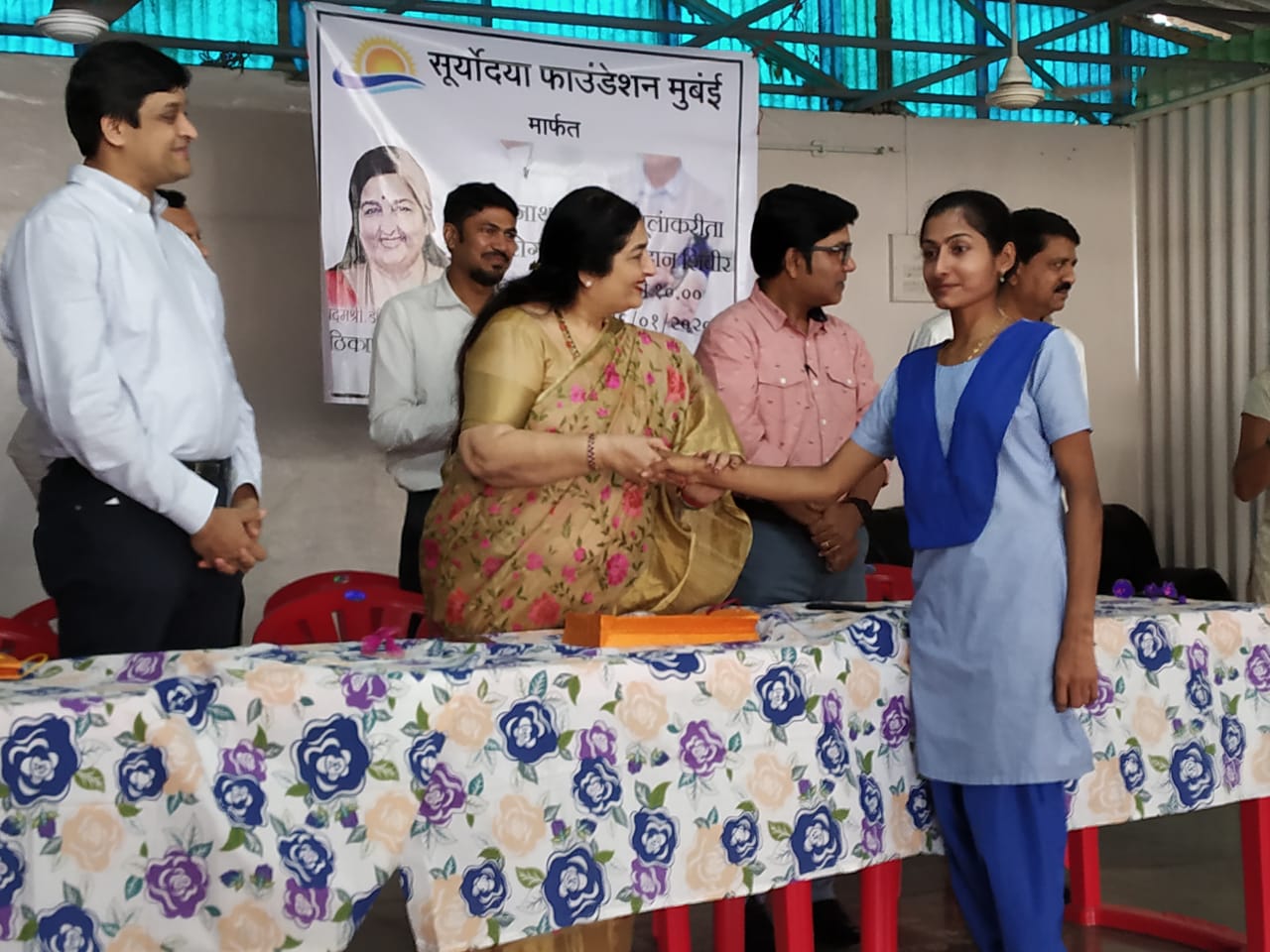 Education
Sewalaya, Happy Indian Village in Latur
As part of Suryodaya's recently completed project, a floor has been donated to the HIV-happy Indian village in Latur, an orphanage where HIV-positive children stay and attend school. A symbolic inauguration was done by Shri Bhagat Singh Koshyariji, Governor of Maharashtra. HIV Village also called Happy Indian Village is home to almost 100 HIV-positive children in Latur. It is run by Ravikant Bapatle since 2008 and provides food, shelter, medication and education to these kids so they can become independent. Several partner foundations are working with Suryodaya to sponsor the education of these children. Our founder, Anuradhaji is working to raise funds, support and awareness for these children, who are featured in our new Ganpati song "He Gajanana," sung by Anuradha Paudwal.
---
Educational Institutional Rebuilding and Development Program
Tropical cyclone Nisarga ravaged villages and coastal areas of Maharashtra in 2020, at a time when the pandemic was still raging. Suryodaya Foundation took the pledge of helping nine damaged schools in Ratnagiri, offering rebuilding support and providing equipment learning aids for kids. We were involved in building toilets, assembly halls, and other facilities as needed, and we also provided bicycles to students traveling from afar homes.
In 2021, as another Tropical cyclone Takutae battered parts of Maharashtra, Suryodaya Foundation has taken up the work of rebuilding schools in villages and coastal areas. We are working in the Raigad district, and intend to expand our efforts to other schools in need. Our proud donors for work our work in Raigad includes Osis Decor Pvt Ltd, Barwale group of industries, Anish Jhaveri, Syedna Taher Memorial Fund and NCB Jewellers n Sons.
We were awarded for our efforts, through young students, who scored record marks in the academic year 2019-2020, despite their circumstances.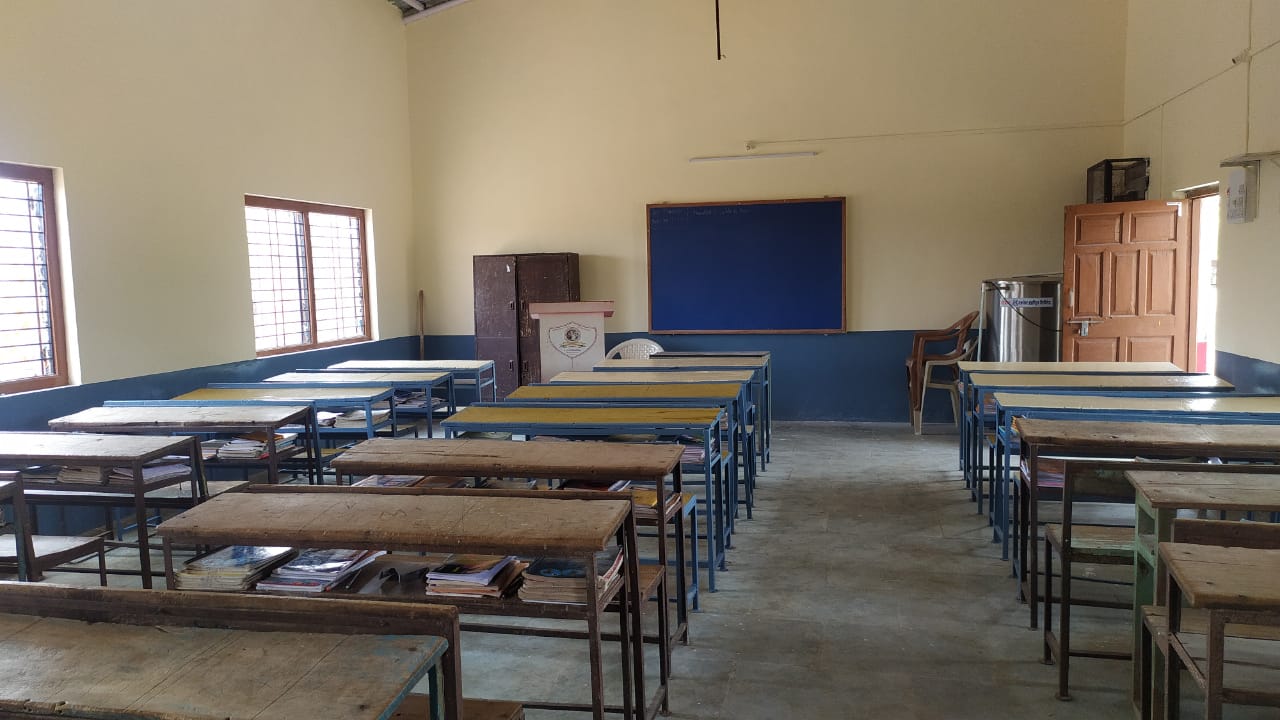 Farmer Support
Water Harvesting and Conservation
Suryodaya Foundation's commitment to the cause of farmers has only strengthened over the years. We have launched programs that are meant to support agricultural workers, villagers and the farming community who are facing unparalleled consequences of water decline and climate change, especially in arid terrains of rural Maharashtra.
Among our many projects, Suryodaya Foundation took up the task of repairing a pipeline that carried water uphill into the village of Sai-Khairawadi, after it was extensively ravaged by Cyclone Nisarga. For people in the area, getting water was a trip of 2.5 kms, until the repairs were done. Suryodaya Foundation's work has helped over 500 people who relied on the pipeline for water supply. We proudly partnered with M/S Jain Irrigation for this project and Sai Khairawadi now grows ample seasonal vegetables and crops to sustain themselves as well as supply to nearby villages. We are looking to connect them to hotels in nearby metros that source organic fresh produce from villages.
Manavta Ka Mahakumbh was our flagship project to tackle the important concern of farmer suicides in Maharashtra. The program supplied seeds and knowhow to farmers, so that they can grow more crops with limited water sources. Suryodaya Foundation's had also undertaken flood relief work for villagers and farmers in Sangli, Kolhapur.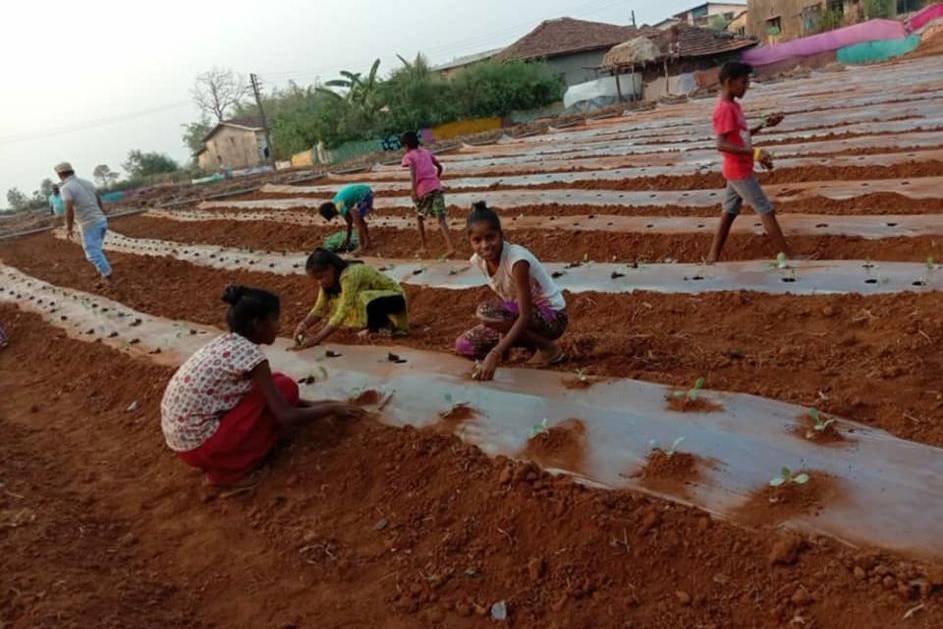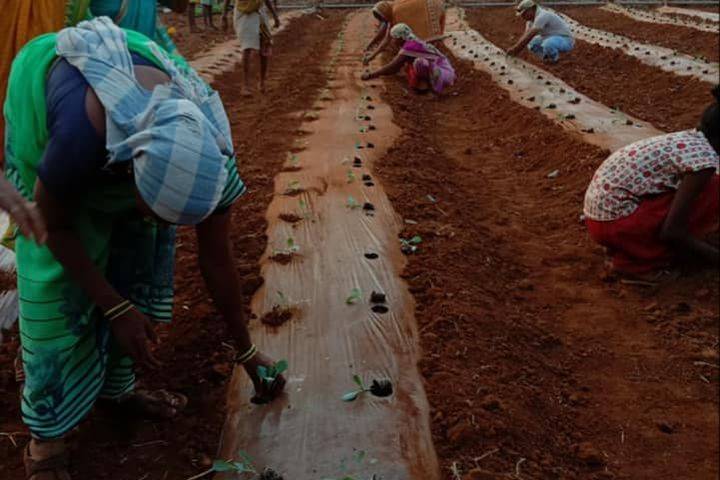 Water Conservation
Water Harvesting and Conservation
Reeling under the pressure of an ever-growing population, India is likely to be in a serious "water stress" situation by 2050. Maharashtra has been a major state of concern in the last decade. Most of the Marathwada districts, which have a cumulative population of 1.87 crore, has been dealing with the water crisis for years now.
Suryodaya Foundation, in its dedicated effort to enhance water harvesting and conservation measures, has worked on various projects in the region. We have offered steadfast solutions to many beneficiaries, including Swami Ramanand Teerth Marathwada University (Nanded), and many other villages in Nanded and Marathwada region.
Suryodaya Foundation is proud to have found support from big conglomerates for the project, including Saraswat Bank, Solar Industries India Ltd and Indorama Charitable Trust. We have also found an incredible working partner and support in JCB India Ltd.
With a vision to help the residents, farmers, and people within the region, Suryodaya Foundation has planned and executed projects, which are backed by science, years of research, and an enthusiastic team of planners. Feel free to contact us about our project reports.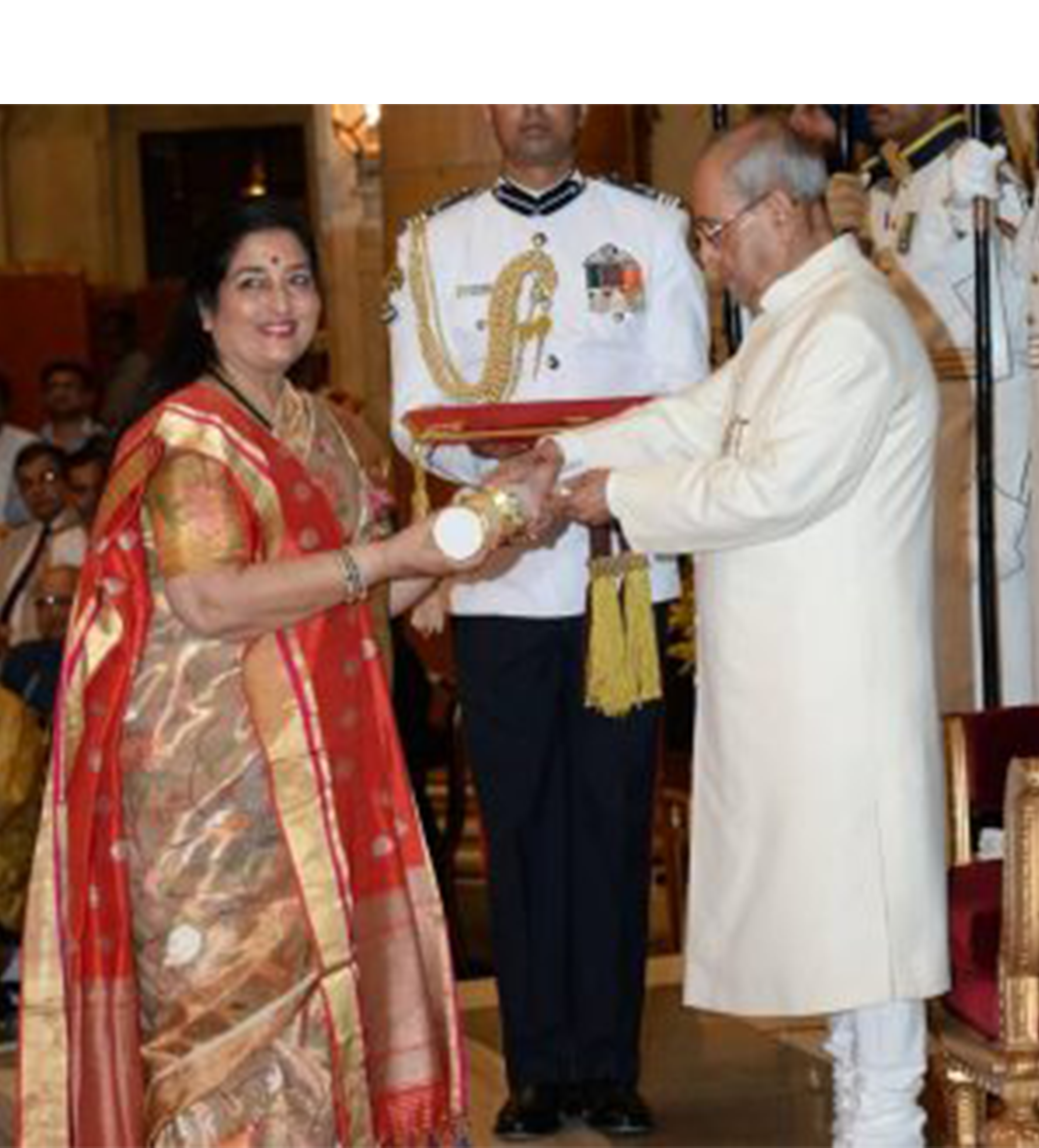 Padma Shri Dr. Anuradha Paudwal
Founder
Our founder member , Dr. Anuradha Paudwal's name resonates with the melodious spell of the Indian film music from the 70s to the 90s and is a leading name in Indian devotional music globally. Her foray into social service has also been acknowledged by Prime Minister Narendra Modi. She is a recipient of several prestigious awards like the highest civilian honor , Padmashri award in 2018.  She has also received the Citizens award, Mahila Shiromani award, Maharashtra Gaurav Samman, been felicitated in the House of Commons UK, United Nations Cultural Ambassador title, the Lata Mangeshkar Award, Suvarnaratna Award among numerous awards including four Filmfare awards. She has sung more than 10000 songs in all Indian languages such as Hindi, Kannada, Marwari, Pahari, Marathi, Bengali, Gujarati, Tamil, Telugu, Oriya, Assamese, Punjabi, Bhojpuri, Nepali and Maithili. Her devotional works include Durga Saptashati, Gayatri Mantra, Vishnu Sahastra Naam, Shiv Mahimna Stotra, Bhagavad Geeta, traditional Artees, Bhaktamber Stotra, Jain Stutis and Shravans , Ganga Artee and Shabad Gurbanis. Auradha ji's aim has been to bring to forefront, the spiritual literary treasures of our country and make them accessible to common man through music. Her name is synonymous with spirituality in India.
Raj Shekhar Joshi
Shri Raj Shekhar Joshi is IIT Roorkee alumnus with degree in Computer Science. He has over three decades of leadership experience in various Indian and global companies as President, Senior Vice President, Director, entrepreneurial co-founder etc. He pioneered technology based learning programs in alliance with top Indianacademic institutes like IITs and IIMs. He is past member of National Working Committee of Electronics and Software Promotion Council, promoted by Ministry of Commerce, GOI, Member of Global Electronic Publishing Committee of a global publishing company among others. He has authored articl in Technology Publications, leading dailies like Economic Times and also contributed to thoughts of usage in technology in judicial reforms and in public policies of Government of India. He hails from Uttarakhand and is actively involved in social causes specially in education like rebuilding of dilapidated schools, cleanliness infrastructure rebuilding and educational drive in schools, improvement in educational delivery in Uttarakhand and has been involved at national level for cause of education at policy level through large non-governmental educational organizations, communication of nationalist thoughts, and water harvesting and conservation drives. He is currently based in Mumbai.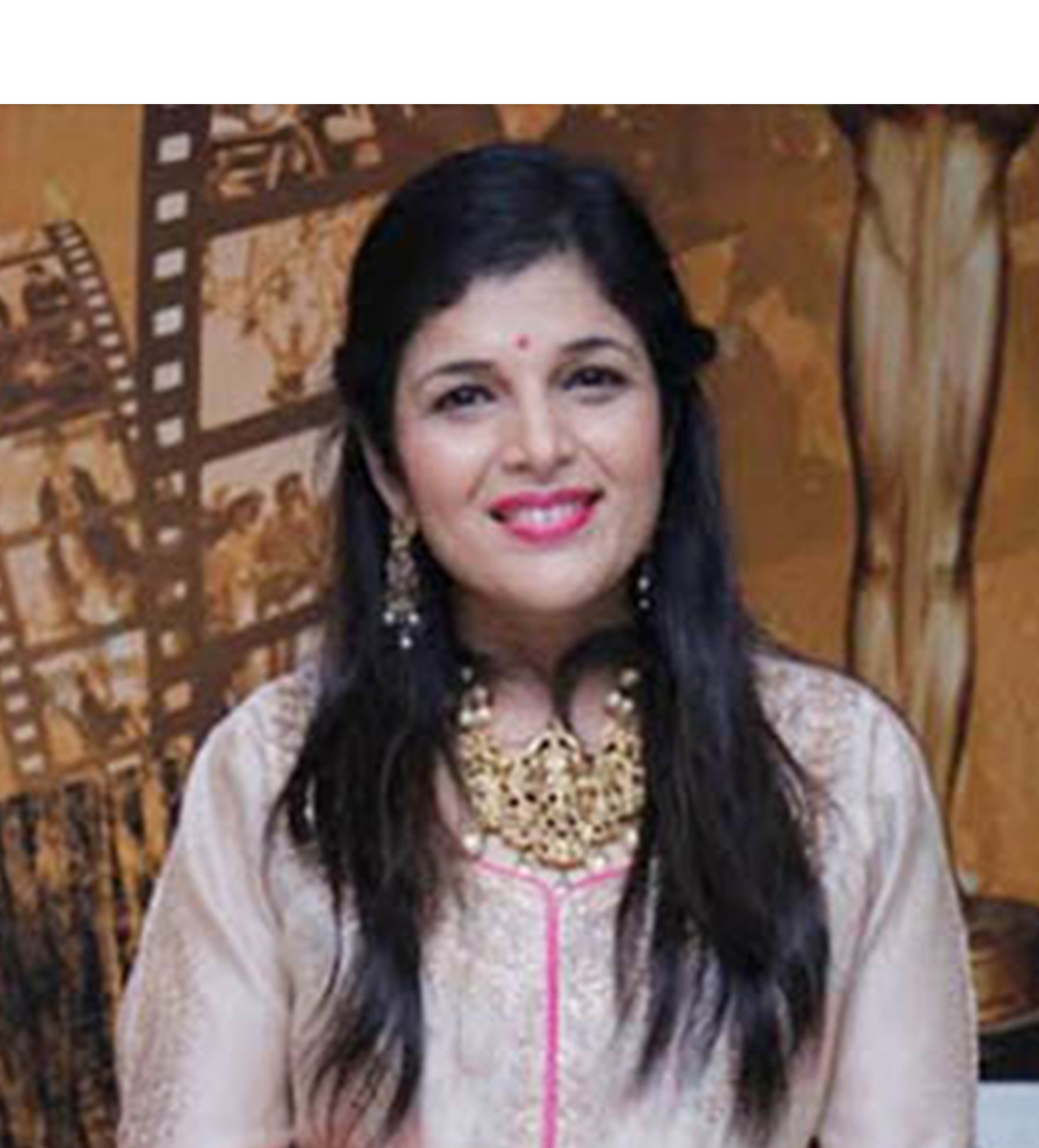 Kavita Paudwal Tulpule
Kavita Paudwal Tulpule is a playback and devotional Singer in the Indian music industry. She is also a director at Sirona Diagnostics, a multi-specialty medical services center along with her husband Niteen Tulpule. She has released more than 40 CDs in various Indian languages, been a judge on music reality shows like the Indian Idol on India s leading TV channels and is teaching scriptures like the Ramayana to children across the world. She believes in active spirituality, giving back to the society and helping them become self sufficient. She has also worked at the United Nations in research of traditional Indian medicine and its relevance in the world. Kavita currently lives with her husband and two children in Mumbai.
Niteen Ashok Tulpule
Niteen Ashok Tulpule is the owner and founder of Sirona Diagnostics a Multi-speciality imaging and medical Center in Mumbai. He has 15 Years of experience in the Finance and worked with several MNCs, large Indian corporate and leading Global Private equity groups like G.E Capital (private equity group), where he was responsible for executing and originating high profile corporate transactions. Prior to this Niteen worked as a director at KPMG where he spearheaded their Technology Vertical and was involved in several Private Equity Transactions. He currently lives in Mumbai with his family.
Shrikant Chouhan
Shrikant Chauhan is born and brought up in Akola. He is MA LLB from Amravati University and was a Professor in English. He went on to own a business namely Shriroop Group in Pune. His interest in the social field inspired him to take up activities like Water Conservation, Plantation, Divyang Welfare, Rural and Tribal Development etc. He has also been a consultant on water conservation in various universities
Our Location
9, Suresh Vithal Villa 12th Road, Khar (W) Mumbai – 400052 Maharashtra